Follow Me on Facebook for More News & Updates
In this Update:
Coleman to Host Bucks County Office Open House April 19
Senate Concludes State Budget Hearings
Monthly Appropriations Update Shows Lagging Sales Tax Collections
Safely Dispose of Unused Prescriptions on April 22
Farmers, Help PA Claim Federal Funding
State Grant Deadline is May 1 for PA College Students
---
Coleman to Host Bucks County Office Open House April 19
I hope residents of the 16th Senate District can join me for an open house at our Bucks County district office on Wednesday, April 19, from 4-6:30 p.m. at 314 West Broad Street in Quakertown.
The open house will give constituents an opportunity to meet me and the wonderful people who staff the office. My district office can provide the following resources:
Status reports on legislation
Help with problems you may encounter when dealing with state government and its agencies
Help in processing PennDOT motor vehicle titles, registrations, driver's licenses and learner's permits renewals, disability plate/placards
Pennsylvania tax forms
Guide to benefits and rights for senior citizens
Property tax and rent rebate forms
PHEAA information on student aid for higher education
And more
An open house for my Lehigh County district office is coming soon. I look forward to meeting you!
Senate Concludes State Budget Hearings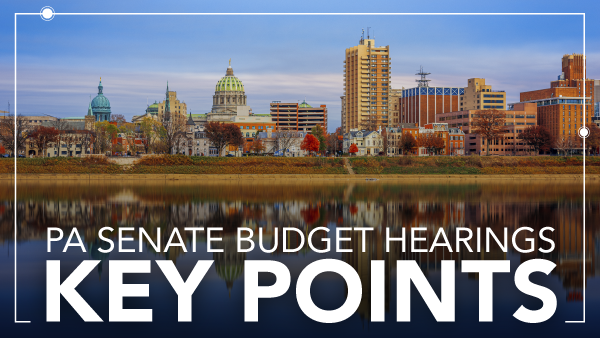 The Senate Appropriations Committee this week finished three weeks of public hearings about the proposed 2023-24 state budget.
Gov. Josh Shapiro proposed a $45.8 billion budget that would increase spending by $1.3 billion and all but deplete the state's Rainy Day Fund in five years.
Among the key points from this week's hearings:
Workforce issues, the state's tax structure and the need to help businesses grow and stay in Pennsylvania drove the conversation during the Department of Community and Economic Development hearing.
The Department of Corrections/Pennsylvania Parole Board hearing covered the state's recidivism rate and declining inmate population. The costs associated with the 750 vacancies in the Department of Corrections – which results in increased use of overtime – and efforts to protect inmates from human trafficking were also discussed.
Questions about how the Department of Human Services is handling reduced federal emergency funding were raised during the hearing. The conversation also covered the Shapiro Administration's request for state taxpayers to backfill millions of dollars cut by the Biden Administration.
The Senate will use findings from the hearings to craft an alternative spending plan to the governor's, with the aim of enacting a final 2023-24 state budget.
You can find video and recaps of every budget hearing at PASenateGOP.com.
Monthly Appropriations Update Shows Lagging Sales Tax Collections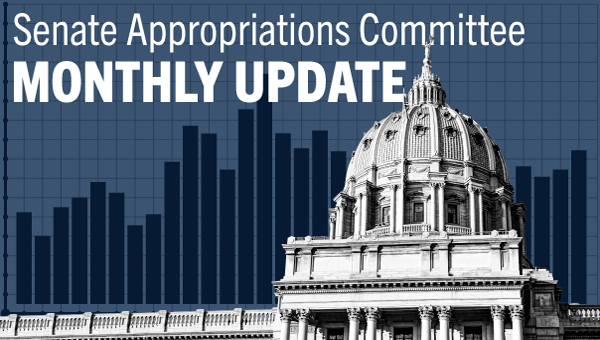 Each month, the Senate Appropriations Committee prepares an update about the state's financial health. The most recent report shows that sales and use tax (SUT) collections were $25 million, or 2.3%, below estimate for the month. Perhaps more importantly, March's SUT collections were below March 2022's collections.
SUT is the second-largest source of revenue for the General Fund and is mostly due on a "pay-as-you-go" basis throughout the year. Closely monitoring these collections for continued weakness could help signify any potential slowing of the economy.
The full update, including the monthly revenue report, is available here.
Safely Dispose of Unused Prescriptions on April 22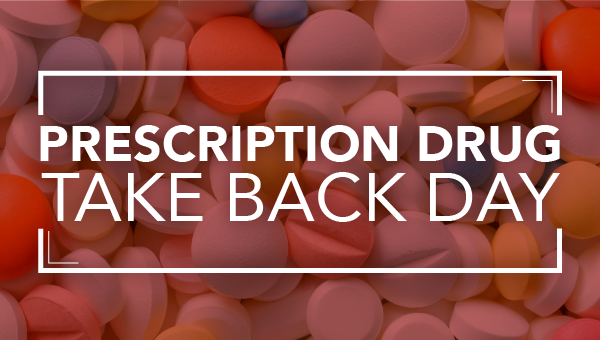 Conveniently remove opioids and other unused medicines from your home on Saturday, April 22, as part of the National Prescription Drug Take Back Day.
More than 13 tons of prescription drugs were disposed of across Pennsylvania in the Prescription Drug Take Back Day held last October.
Find a location to safely dispose of unused drugs here.
Farmers, Help PA Claim Federal Funding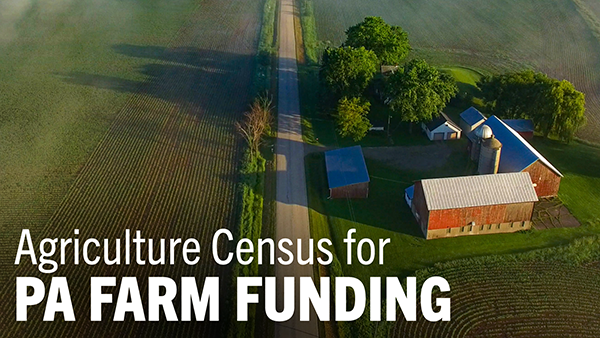 The United States Department of Agriculture (USDA) is collecting responses for the 2022 Census of Agriculture, which impacts funding priorities for numerous programs. Any farmers who have not returned their questionnaires are encouraged to respond by mail or online here.
In addition to directing the use of tax dollars, the census data also informs decisions about policy, farm and conservation programs, infrastructure and rural development, research, education and more.
State Grant Deadline is May 1 for PA College Students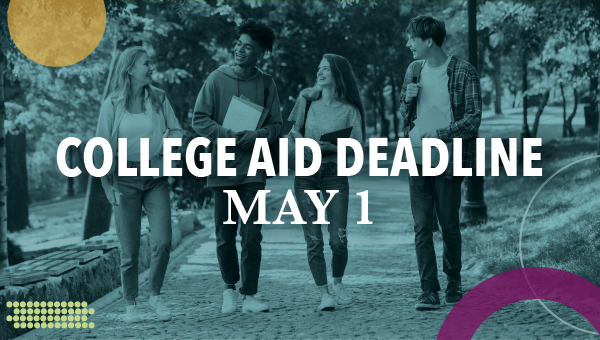 The deadline for students and families to submit their applications for the 2023-24 Pennsylvania State Grant program is May 1. This deadline applies to all renewal applicants and first-time applicants who plan to enroll in a degree program or other college or university (excluding community colleges).
To apply for a Pennsylvania State Grant, applicants must first complete the 2023-24 Free Application for Federal Student Aid (FAFSA). Applicants can access the FAFSA online at www.PHEAA.org/FAFSA or www.fafsa.gov. Completing the FAFSA online saves time and reduces application and processing errors.
Students and families with questions about the FAFSA or the State Grant Program can call 800-692-7392 for personal assistance.

If you are not already subscribed to this newsletter please sign up here.