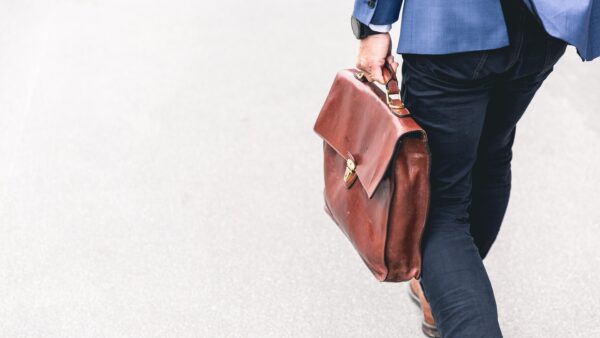 HARRISBURG – Professionals who make minor mistakes deserve a second chance at having a clean disciplinary record. That's the sentiment behind a bill introduced by Sen. Jarrett Coleman (R-16) that was unanimously approved today by the state Senate.
"We're all imperfect and professionals who made minor mistakes decades ago deserve a second chance at a clean slate," Coleman said. "Holding a minor infraction against a professional and hampering his or her career doesn't make sense or help our society."
Coleman introduced Senate Bill 910 to expand the ability of the commissioner of the Pennsylvania Department of State Bureau of Professional and Occupational Affairs to clear a professional's disciplinary record.
The bureau commissioner has the ability to expunge a disciplinary record for two reasons. The professional's record can be cleared if it was due to a failure to complete continuing education requirements. The professional's record also can be expunged if the discipline was related to practicing for six months or less on a lapsed or expired license, registration, certificate or permit.
Other minor infractions can remain on a professional's disciplinary record for life.
Coleman's bill would enable the commissioner to clear more professionals' records as long as the disciplinary incidents meet a number of criteria.
The incident had to take place five or more years ago. The incident must be the professional's only disciplinary record with a licensing board or commission under the commissioner's jurisdiction. The licensee cannot be the subject of an active investigation related to professional conduct. The licensee may not be in the disciplinary process by having a revoked or suspended license or be on probation. The professional must have paid any fees, fines or civil penalties imposed during a disciplinary proceeding. The licensee may not have had a disciplinary record previously expunged by the commissioner.
"We have robust guidelines to ensure we're looking at one-time offenders," Coleman said. "This bill offers a second chance and a fresh start for professionals who made a minor mistake many years ago."
Senate Bill 910 now heads to the House of Representatives for consideration.
Residents who want to learn more about Coleman can visit his website at www.SenatorColeman.com, follow him on Facebook at www.Facebook.com/SenatorJarrettColeman and sign up for email newsletters at www.SenatorColeman.com/eNewsletters.
CONTACT: Leo Knepper