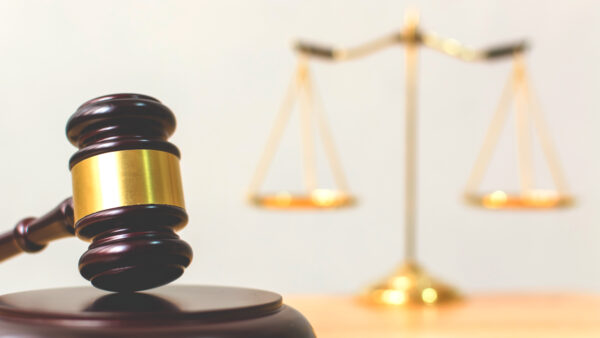 HARRISBURG – Sen. Jarrett Coleman's (R-16) today was pleased to learn the Commonwealth Court issued a ruling to prohibit Gov. Josh Shapiro's administration from entering Pennsylvania into a multi-state energy tax initiative.
"Gov. Shapiro's energy tax is unconstitutional and would have placed an additional financial burden on Pennsylvania energy customers," Coleman said. "I encourage the governor to drop his tax proposal and work with the General Assembly to advance policies that boost homegrown energy production and reduce energy costs for residents."
Shapiro's administration was pushing to enter Pennsylvania into the Regional Greenhouse Gas Initiative, a multi-state cap-and-trade system to tax carbon emissions.
The governor tried to enter RGGI, despite opposition from many legislators, by entering Pennsylvania into the multi-state compact without gaining approval from the General Assembly.
The Commonwealth Court in its ruling said, "Stated simply, to pass constitutional muster, the Commonwealth's participation in RGGI may only be achieved through legislation duly enacted by the Pennsylvania General Assembly."
"The governor's attempt to single-handedly enter Pennsylvania into a multi-state energy tax system was unconstitutional," Coleman said. "Pennsylvanians deserve a governor who will work with their elected representatives and senators rather than trying to go around them."
The Commonwealth Court ruled the money collected through the multi-state compact would have been a tax. The Shapiro administration tried to claim it was a fee.
The court made a distinction between the two by arguing a fee would cover the cost of implementing the program plus a small overrun. A tax is used to raise revenue far beyond the amount needed to fund the program.
The court noted the energy tax in the multi-state compact could generate more than $440 million for Pennsylvania. That is more than twice as much money as the $169 million that was allocated to the Pennsylvania Department of Environmental Protection in the 2022-23 state budget.
"The governor was trying to sneak his energy tax through the back door in order to drain Pennsylvanians' wallets and pay for more government spending," Coleman said. "Pennsylvanians don't want to send more of their hard-earned money to the state government through higher energy bills."
The Commonwealth Court ruling called the proposal "an invalid tax" and prevents the governor and his administration from moving forward with the effort to enter Pennsylvania into RGGI.
Residents who want to learn more about Coleman can visit his website at www.SenatorColeman.com, follow him on Facebook at www.Facebook.com/SenatorJarrettColeman and sign up for email newsletters at www.SenatorColeman.com/eNewsletters.
CONTACT: Leo Knepper