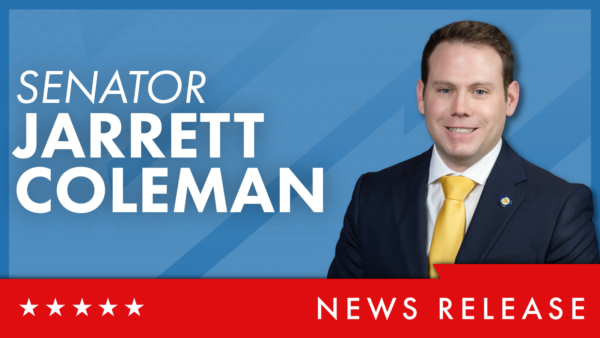 HARRISBURG – State Sen. Jarrett Coleman (R-16) today announced residents in the 16th Senatorial District will benefit from more than $2 million in grants to support affordable housing in local communities.
"These grants will help many local residents find and obtain quality, reasonably affordable housing in communities throughout our district," Coleman said. "The rising cost of home ownership and renting is a concern for many families, and these grants will fund projects and programs aimed at expanding access to affordable housing."
Grants totaling more than $2 million were announced by the Pennsylvania Housing Finance Agency, including:
$150,000 for Habitat for Humanity Bucks County Inc.'s Home Repair Program to help low-income homeowners repair or modify their homes to make them safe and accessible.
$400,000 for Young Women's Christian Association of Bucks County – in partnership with Housing and Community Development, Network of Victim Assistance, The Well and the Bucks Coalition Against Trafficking – to address the complex needs of human trafficking victims through a comprehensive system focused on housing and specialized services.
$40,000 for Bucks County Housing Group Inc to help sustain for a year two housing counselors and one part-time intake specialist.
375,000 for the Bucks County Housing Services Department's projects focusing on reshaping and enhancing the Housing Link Adapting to a Post-Pandemic Economy.
$60,000 for Credit Counseling Center's program to help distressed homeowners facing foreclosure or imminent default regain home sustainability.
$65,843 for Bucks County Housing Group Inc. to fund a full-time SOAR case manager.
$40,000 for Community Action Committee of the Lehigh Valley Inc. to conduct first-time homebuyer seminars in the community.
The grants were awarded through the Pennsylvania Housing Affordability and Rehabilitation Enhancement Fund (PHARE), which was created in 2010 to assist with the creation, rehabilitation and support of affordable housing throughout Pennsylvania. Funding for the grants is provided by the impact fee charged on natural gas drilling in the Marcellus Shale region and the state's existing Realty Transfer Tax.
Residents who want to learn more about Coleman can visit his website at www.SenatorColeman.com, follow him on Facebook at www.Facebook.com/SenatorJarrettColeman and sign up for email newsletters at www.SenatorColeman.com/eNewsletters.
CONTACT: Leo Knepper