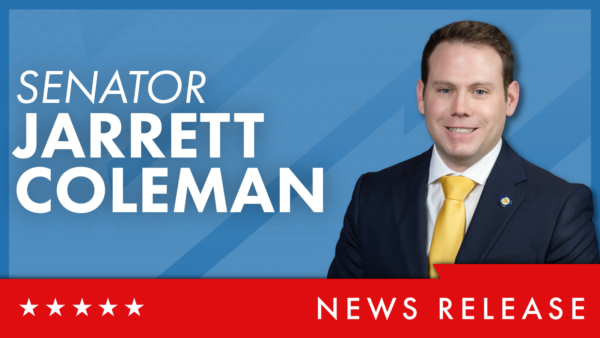 HARRISBURG – State Sen. Jarrett Coleman (R-16) today announced the awarding of state grants to help fund seven local projects in Lehigh County.
The funds were approved by the Commonwealth Financing Authority through its Local Share Account program, which distributes gaming revenues.
"I am pleased to announce these state grants to help fund key community projects across Lehigh County," Coleman said. "It's important to use a portion of gaming revenues in a way that benefits citizens."
Allentown City, on behalf of Lehigh Valley P4P Boxing Inc., will receive $37,783 to purchase a 2022 Ford Transit Connect to aid in transporting boxers to and from competitions. Lehigh Valley P4P Boxing Inc. is a nonprofit organization aimed at transforming local youth through its boxing programs. Currently, coaches must use their own vehicles to transport boxers.
The Borough of Emmaus, on behalf of Seven Generations Charter School, will receive $83,131 for the construction of an amphitheater. The amphitheater will provide a safe, outdoor, collaborative space for more than 570 students and families daily as well as provide a location for the greater community to gather.
Lower Macungie Township, on behalf of Macungie Ambulance Corps, will receive $14,964 to purchase new ambulance training equipment. The grant will purchase a patient simulator, lung sound simulator and a bag valve mask ventilation feedback device.
Slatington Borough will receive $56,051 for a stormwater infrastructure and roadway restoration project in the Shadow Oaks Lane area. The project will provide a much-needed way to capture stormwater in catch basins on a heavily used street that provides a school bus route to the Northern Lehigh School District campus. The stormwater will be captured on Shadow Oaks Lane then transferred through pipes to the existing system on Oakhurst Drive.
South Whitehall Township will receive $170,566 to purchase three police vehicles and equipment for school resource officers at Parkland High School, Orefield Middle School and Springhouse Middle School.
Weisenberg Township will receive $11,093 to purchase a portable radar speed display to help slow traffic for safer neighborhoods, work zones and construction areas.
Whitehall Township will receive $97,619 to renovate the 1835 historic farmhouse located on the Historic Mickley Prydun Farm to make it usable.
CONTACT: Leo Knepper