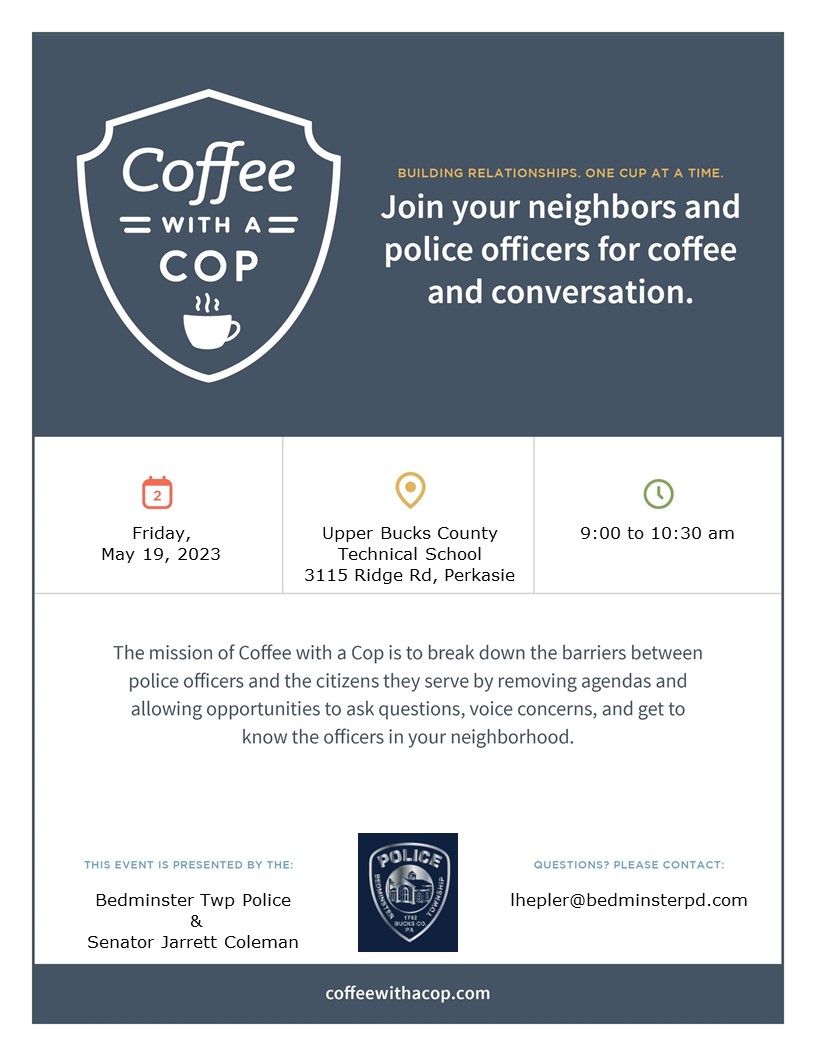 You're invited to come out May 19 for Coffee with a Cop at the Upper Bucks County Technical School.
A member of my staff will be there with officers from Bedminster Township, Dublin Borough, Tinicum Township, Hilltown Township, Perkasie Borough, Pennridge Regional Police, Quakertown Borough and Richland Township to answer questions, discuss issues or simply have a conversation over a cup of coffee.
It will be held form 9 a.m. to 10:30 a.m. at Upper Bucks County Technical School, 3115 Ridge Road, Perkasie. It should be a great opportunity to get to know the member of law enforcement protecting our communities.