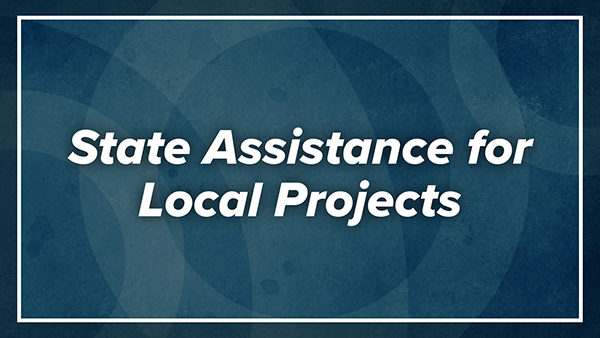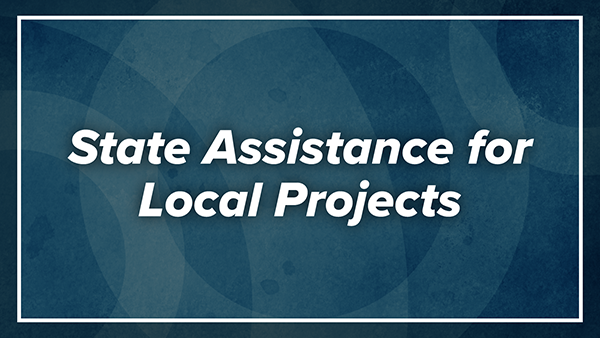 HARRISBURG – State Sen. Jarrett Coleman (R-16) today announced the approval of more than $3 million in state funding for community improvement projects across the 16th Senate District.
"I'm happy to announce these state grants that will help pay for critical local improvement projects while easing the burden on local taxpayers," Coleman said.
Coleman said the following Local Share Account Program grants were approved by the Commonwealth Financing Authority and funded by local gaming revenue:
Lehigh County
Allentown will receive $779,228 to purchase a new fire pumper truck; and $569,000 on behalf of Museum of Indian Culture to assist with Phase II of the Lenape Village Park and Trail project.
Allentown Commercial and Industrial Development Authority will receive $114,400 for the Bridgeworks Enterprise Center security and access improvements project.
Coopersburg Borough will receive $52,151 for the purchase of a new police cruiser and vehicle equipment upfitting to serve Coopersburg and the surrounding community.
Lehigh County Authority will receive $75,000 to complete the full replacement of all vitrified clay pipe sanitary sewer mains and laterals in Heidelberg Township; and $200,000 to rehabilitate manholes along the Western Lehigh Interceptor line in multiple municipalities.
Macungie Borough will receive $35,000 for a streambank restoration project.
North Whitehall Township will receive $38,000 to hire a consultant to prepare an Open Space Action Plan.
South Whitehall Township will receive $151,815 for the purchase of a New Holland cab tractor and attachments; and $25,500 to purchase a LC-5000 Quattro Core 2 Pre-amplifier Starter System (Water Leak Correlator).
Upper Macungie Township will receive $250,000 to install gym floors in the community center.
Weisenberg Township will receive $23,607 for the construction of a pavilion and storage area at Bachelor Road Park.
Bucks County
Bedminster Township will receive $240,000 for stream restoration along portions of the Lower Tohickon Creek that connects directly to the township municipal trail network; and $90,085 for the purchase of equipment to implement a traffic safety project.
Perkasie Borough will receive $99,210 for a bridge replacement at Lenape Park.
The following grants were awarded from the Multimodal Transportation Fund Program:
Lehigh County
Alburtis Borough will receive $42,297 for roadway and sidewalk improvements along West School Street.
Coopersburg Borough will receive $130,755 for intersection and sidewalk improvements along West State Street.
Lower Macungie Township will receive $193,035 to construct a walkway and bike path along the frontage of Hillside School.
Bucks County
Silverdale Borough will receive $267,826 for traffic calming improvements along Barringer Avenue.
The Commonwealth Financing Authority is an independent agency of the Department of Community and Economic Development that administers many of Pennsylvania's economic development and community improvement programs.
CONTACT: Gary Day