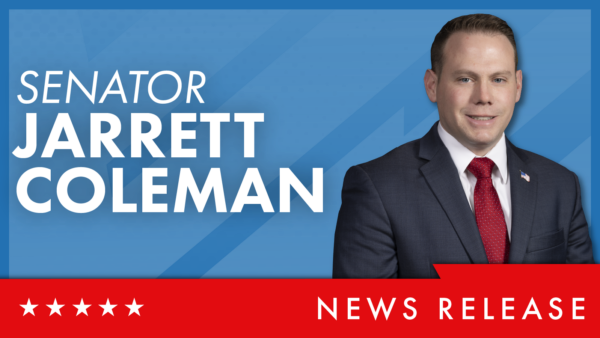 HARRISBURG – The Senate today adopted two resolutions sponsored by Sen. Jarrett Coleman (R-16) honoring fallen New Tripoli firefighters Zachary Paris and Marvin Gruber.
The two men were killed Dec. 7, 2022, when they became trapped while fighting a house fire in West Penn Township in Schuylkill County.
"On that fateful day, Zachary Paris and Marvin Gruber were carrying on the noble tradition of volunteer firefighting, of neighbors helping neighbors," Coleman said. "It's a great loss for the community and an unimaginable tragedy for their families. We honor them today with the pledge that these men will always be remembered as heroes."
Zachary Paris served as the Assistant Fire Chief with the New Tripoli Fire Department, located in Lehigh County. He previously volunteered as a Junior Firefighter for the Blandon Fire Company. He also worked for the Green Valley Fire Station in Maryland.
He was the husband of Elizabeth for 12 years and was the father of two daughters, Lila and Amelia.
Marvin Gruber was a volunteer firefighter with the New Tripoli Fire Department. He volunteered with the fire service since the late 1980's and served the New Tripoli Fire Department since 2020. In addition to his service with the fire company, he was also the Assistant Director of Public Safety for the Northampton Community College in Bethlehem for the last 22 years.
He was the husband of Karen for 35 years, the father to Nicholas Gruber and Jordan Lybarger, and the grandfather to Cole, Lucas and McKenzie Gruber.
CONTACT: Gary Day